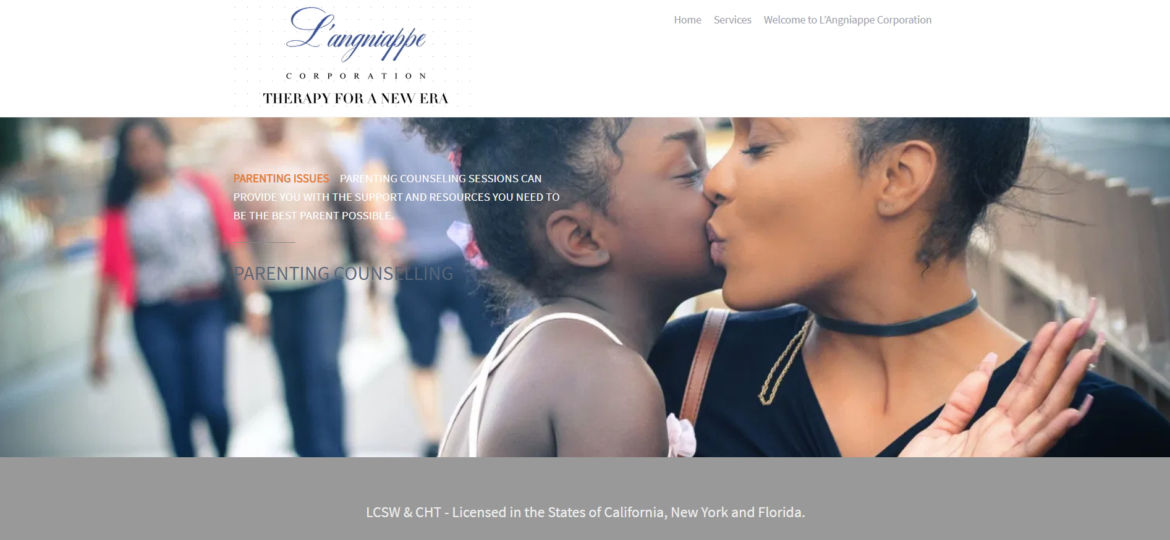 Website: L'Angniappe Therapy
The client wanted a new website that would enable her to manage the information on the website herself. Since the website has soft-launched in early October, appropriate texts prepared by the website builder has been either expanded or changed by the user, the client, according to her needs.
Guidance to the client to register own domain name
Website CMS (content management system) installed
Images acquired according to the client needs and installed by the builder
Editing of the CMS chosen template
Inclusion of formatted texts prepared for the client as per her previous website
Additional pages formatted, written and included
Blog set up
… We help clients create their new online identities

In meetings prior to website building, client and website builder brain-stormed her business' catch-phrase. We came up with: "Therapy for a New Era". With the help of online branding engine, a preliminary design for logo, letterheads and marketing tools such as note pads etc. was created.
From an idea comes many. A logo leads to a letterhead, envelope and calling cards. It also leads to a website icon/avatar which is necessary when building new brand identities.
t's important when creating a new business that a new or refreshed public image is built alongside the new business and that it is marketed to the best of its ability.
Marketing includes a corporate identity, logo and calling cards. Letterheads, envelopes and other business tools come next. Then, if it's at all necessary, a little icing on the cake when the business is popular enough, there are the T-Shirts, bags, writing pads etc.